Filters allow you to see only the data youíre interested in. You can use filters to include or exclude records based on many different criteria. Each column type uses itís own simple and intuitive method for including/excluding records. See the Specifying what data to include and exclude topic.
Filters are also the way to choose which columns to view in the Specimen List. See the Choosing which columns to show topic.
You can have as many customized filters as you want: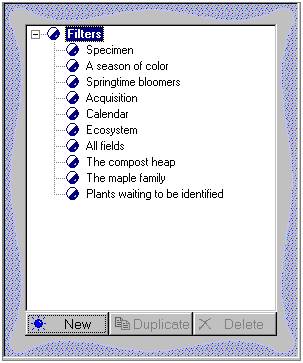 The "current filter" is defined as the filter selected in the Specimen List. In addition to determining which records are shown in the Specimen List, the current filter determines which records and which columns are included when you print reports, when you export data, and when you publish.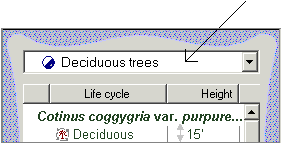 See also
The Filter View
Specifying what data to include and exclude
Choosing which columns to show
Filtering your data
For an index to other topics see
Using the Compleat Botanica
Last reviewed March 25, 2004