The nurseries you buy from and the layout of your gardens is unique to you. As you organize your specimen, you'll want to create special categories for the things most important to you. All of the drop-down combo-boxes can be customized to show exactly the list of categories you want. Here's how.
From the Category View, select the type of category you want to customize: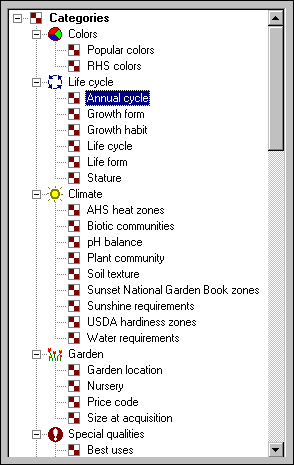 Use the New category and Remove category buttons to get just the right combination that's important to you.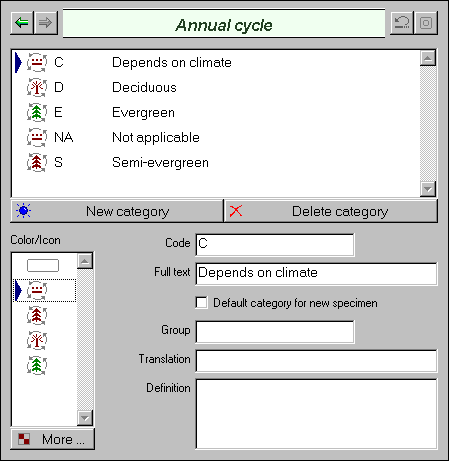 The "Full text" field is what you'll see in the combo-box. The "Code" is a shortcut that can be used to quickly select the category without typing the full text. The "Color/Icon" is the picture you'll see whenever the category is selected.
See also
The Category View
Setting default values for new specimen records
Using codes as shortcuts in the category fields
Categories that allow free-form data entry
How do I specify more than one best use, desirable quality or adverse quality for a specimen?
Specifying climate zone ranges
Custom categories
For an index to other topics see
Using the Compleat Botanica
Last reviewed March 25, 2004