Deleting a database is simple, but if you ever want to restore the database be sure to back it up before deleting. The delete operation is permanent.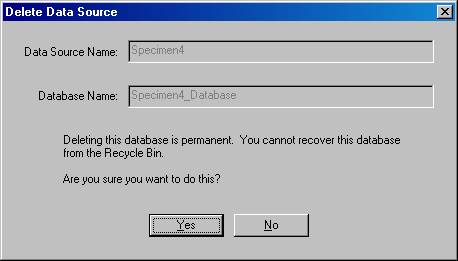 Problems with deleting a database
If you see this message, you'll have to use the ODBC Manager utility to delete the database entry, and the Windows Explorer to delete the underlying database files.

...............................