Itís essential to make a backup of your database whenever youíve made changes to any of your specimen records. The backup process compresses your data and places it in a special format which can be used by the Restore database operation. Backing up a database is straightforward. Use the Data Manager utility or the backup option located in the File menu of The Compleat Botanica software.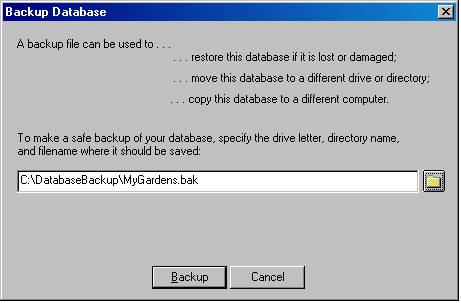 Problems with backing up a database
If you see this message, when attempting to backup a database, itís a signal indicating that the ODBC entry is no longer valid. Youíll probably have to use the ODBC Manager utility to correct the situation before backing up.

This may occur if youíve reinstalled the Microsoft SQL Server Database Engine after creating this database.

.......................................