Columns are displayed in a rich and intuitive manner.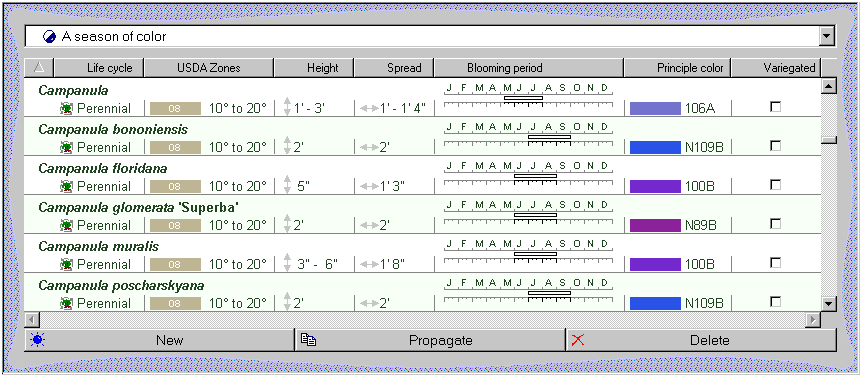 The list of specimen has these features:
Customized filters allow you to include only specimen matching your criteria

Any number of columns can be included

Sorting is accomplished by clicking a column heading

Column widths are adjusted with a mouse-drag operation

Columns can be rearranged with a simple drag-and-drop mouse action

Font size can be set from small to large

Colors schemes can be changed for easier viewing

Categories are shown with their iconic pictures

Checkboxes, date ranges, and height & spread are shown using intuitive pictures

Multiple selection allows you to choose what data to work with
The current filter specifies which records to include and which columns to show.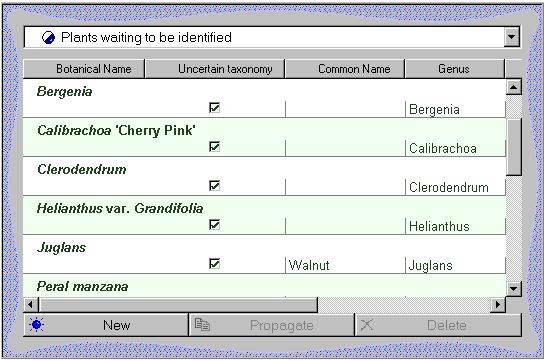 See also
Sorting the list of specimen
Adjusting the specimen list column width
Changing the order of columns in the specimen list
What can I do with the multiple-selection feature?
Specimen List
For an index to other topics see
Specimen
Last reviewed March 25, 2004