It seems like there are never enough fields in a database to capture all of the diversity and special exceptions that we run into on real projects.
The Compleat Botanica has five areas that allow for a more complete description of your data. Each of these document areas feature popular word processing-like features such as font faces, font sizes, font colors, etc. In addition, hypertext linking allows you to easily make connections from one specimen to another -- very useful for propagation studies.
...........................................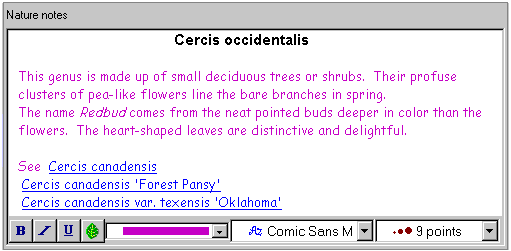 See these Pathfinder documents for more about this:
What's possible with the notes area
Adding cross references to specimen in the notes area